Product registration
For your child's continued safety
Although child restraint systems undergo testing and evaluation, it is possible that a child restraint could be recalled.
In case of a recall, we can reach you only if we have your name and address, so please fill in the registration form to be on our recall list.
In order to properly register your child restraint system, you will need to provide the model number, serial number and date of manufacture. This information is printed on the registration card and can also be found on a white label located on the back of the child restraint system.
For help on where to locate the information about your product, see the image below.
Locate your traceability sticker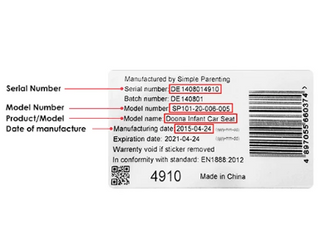 Doona traceability sticker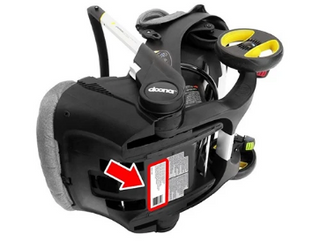 Car seat & stroller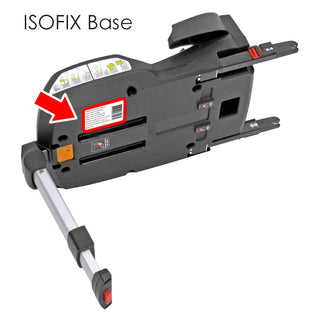 ISOFIX base
Liki trike
We guarantee that the Doona Car Seat has been manufactured in accordance with the European safety standards and regulations, and is meeting the highest standards of quality.
For the Doona Car Seat we provide a 2-year warranty against manufacturing or material defects. The warranty period is effective from the day of purchase.
As proof of purchase, we ask that you fill out the Warranty Card and retain it for the whole term of the warranty period, together with your sales receipt.
In the case of a warranty claim, the Warranty Card must be returned together with the product to your local distributor.
Please also register your Doona Car Seat online.
The Warranty covers Doona Car Seats that have been handled properly and have been sent to us in a clean condition.
The warranty does not apply in the following cases:
Natural signs of wear and damage resulting from excessive stress.
Damage resulting from inappropriate or improper use.
When the product has been used for a purpose other than that provided for in the instructions for use.
In the event of a warranty claim, please contact us directly  at customerservice@cuddleco.co.uk.