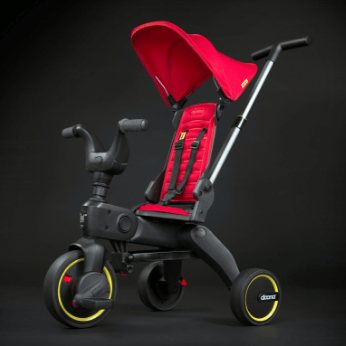 count to
five
Designed to grow with your child. Suitable for toddlers from 10 months to 3 years old. Just move between Liki's functional product stages as your child grows.
unparalleled
features
The sleek urban design of the Liki Trike allows you to be safe and have fun as it elegantly combines functionality and aesthetics.
world's most
compact folding trike
Liki Trike simply folds and unfolds at the click of a button; making it an ideal companion for your everyday lifestyle as well as your travels.
choose your liki trike
Choose from the standard or deluxe range, or view our limited editions.
watch the liki trike video
from car seat to
Stroller

in seconds

The world's first infant car seat with a complete and fully integrated mobility solution.

explore car seat
for the modern family on the go
Spotted with
See who's been spotted recently with Doona and shop the look direct.
Share your #DoonaUK image on Instagram for a chance to be featured.